Benefits of our Coffee Scrubs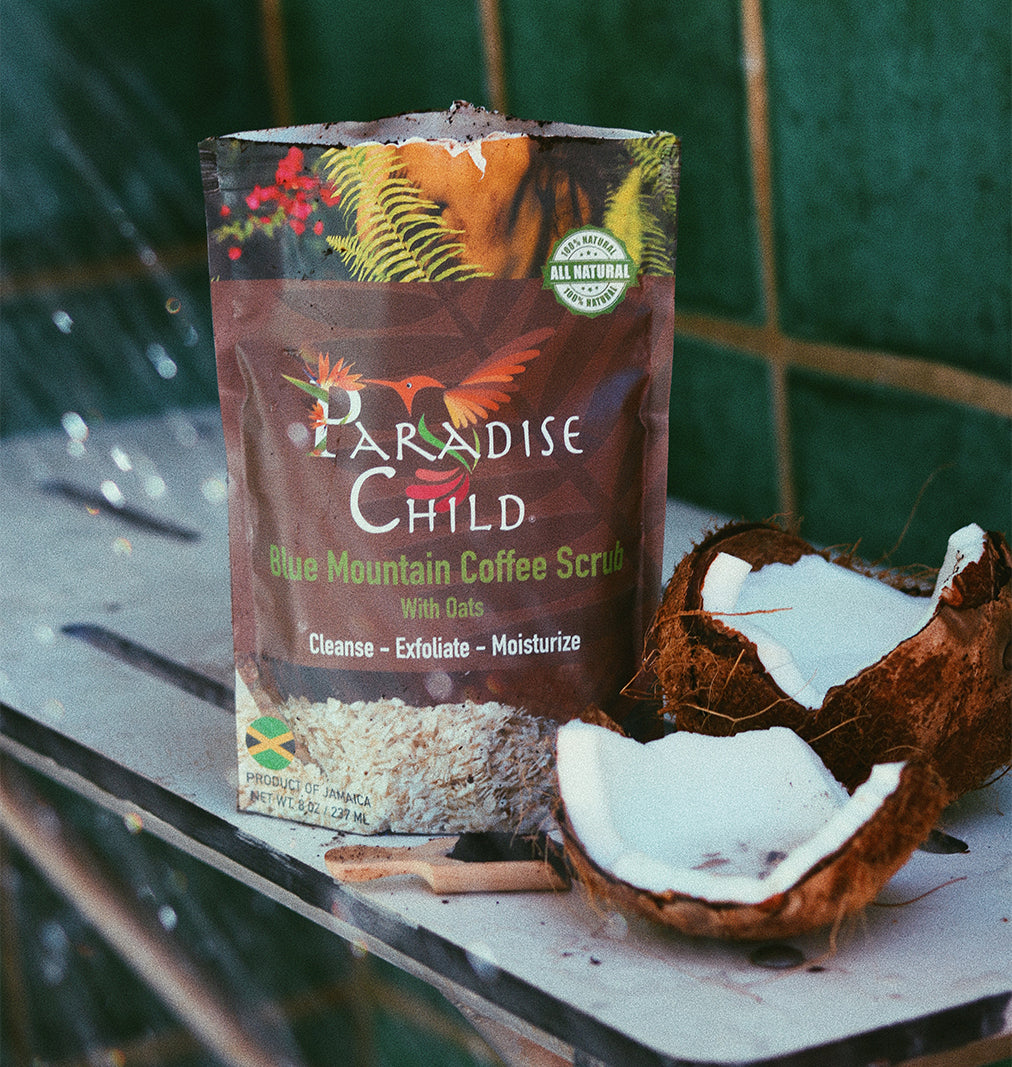 Tropical Jamaican Blue Mountain Coffee Scrubs 
Love the skin your'e in! Start taking care of your skin now, it's going to represent you for your journey ;)
Coffee is very rich in antioxidants, which aids in repairing cells and protects against skin damage caused by UV rays from the sun. Caffeine found in coffee has anti-inflammatory properties that make it a great way to reduce redness, puffiness and dark circles. Adding to the long list of benefits of coffee for the skin, it also acts as an anti-aging agent, tightens skin, reduces the appearance of cellulite and brightens skin leaving you with a luminous glow. 
 Oats provide a protective layer over the skin that seals in skins natural moisture, while also providing additional nutrients. It is also extremely rich in antioxidants that reduce inflammation. It's calming qualities are perfect for sensitive skin. Oats are also great at gently cleansing, evening out skin tone and texture and providing deep hydration. 
 Cinnamon is an aromatic spice with medicinal and therapeutic benefits. It has anti-septic, anti-aging, anti-fungal and anti-bacterial properties that assist in preventing acne and diminishing blemishes. It improves blood flow and brings oxygen and blood to the outer surface of the skin, this allows it to act as a natural plumper giving fuller complexion alleviating fine lines and wrinkles. Cinnamon also helps remove dead skin cells and helps restore shine and suppleness to the skin.
Raw Cane Sugar....when it comes to healthy skin natural alpha hydroxy acids have a lot of benefits. They help fight acne, reduce blemishes, prevent ageing and help in keeping the skin hydrated. One of the most effective alpha hydroxy acids is glycolic acid and sugarcane, is one of its few natural sources.
One major benefit of Lemongrass is its skin healing properties. Lemongrass always works as an effective cleaser for all skin types. Being superpacked with Green tea gives double the anti-inflammatory and antioxidant benefits to leave you with glowing, radiant skin. 
Throughout the day toxins from the world clog our pores. When our pores arent clear, neither is our complexion. Our Activated Charcoal pulls bacteria, dirt and toxins to the surface of the skin and with its gritty texture it helps remove all that build up of dead skin cells giving you the flawless complexion you deserve. 
 Start with small steps. Doing alot at one time can always seem overwhelming. Be patient with yourself and once you figure out what works for you be consistent with your skin care routine.  
Love & Light from Paradise